WHEAT RECEIVING HOURS:
**Please call ahead to schedule deliveries**
King Milling takes self unloading vehicles only.   MAP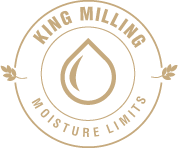 MOISTURE LIMITS:
STARTING 8/27/18, King Milling will only be accepting wheat with moisture up to 14% for the remainder of the 2018 crop year
Please call our office to receive a copy of our 2018 discount schedule for drying charges.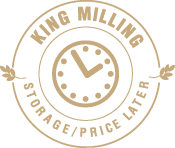 STORAGE/PRICE LATER AGREEMENT:
Storage during the first 30 days is free provided the wheat is sold by the 30th day.  If the wheat is not sold during the first 30 days, a 10 cents/bushel charge will apply each month from the date of delivery.  Monthly storage charges to be prorated on a daily basis.  Storage agreement expires 18 months from the date of issue.